By car
50 mins west of Tours on the A85, exit junction 9 Chinon to Chinon on the D751.
5 mins from Chinon and 15 mins from Fontevraud.
By bike
The museum is 4.7km from the Loire by Bike cycling trail.
Use the route detailed below to reach the museum safely from Chinon: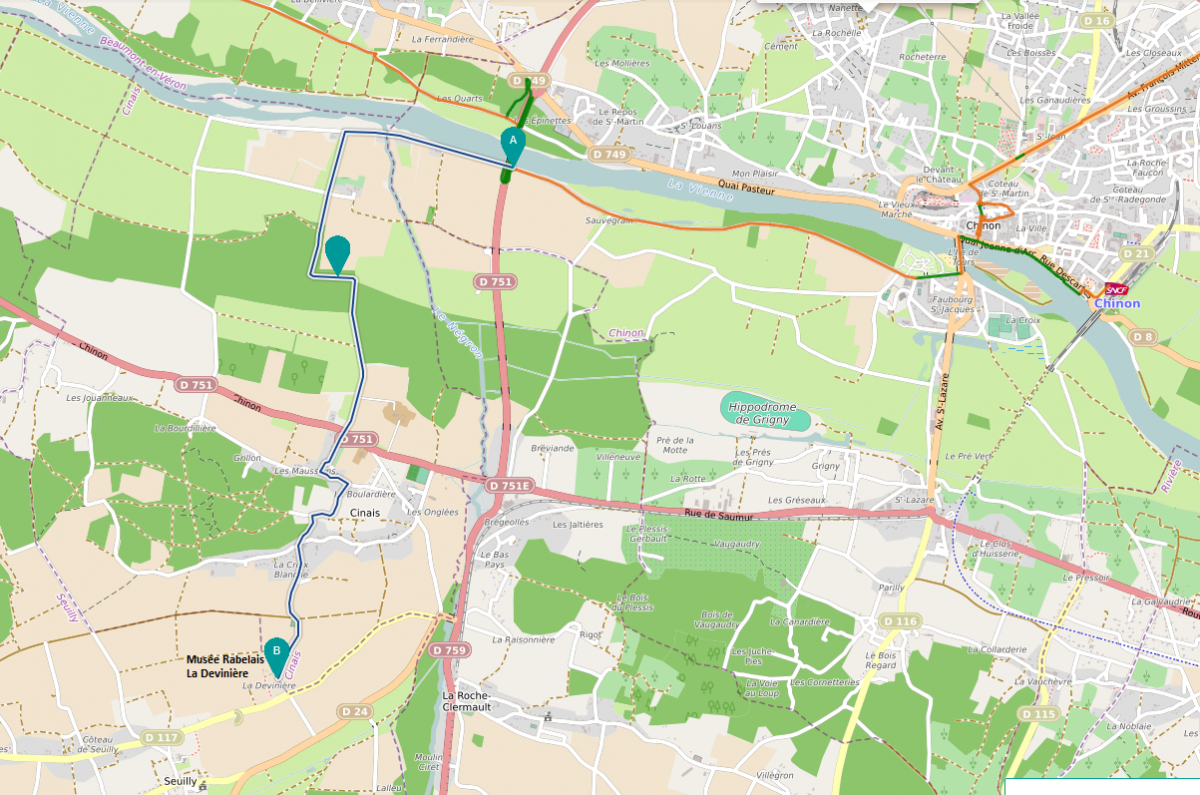 Demand-responsive transport

From Chinon, April 29th-September 27th 2020, Monday-Friday (9am-5pm).
Price: 4.80 € return.
Book the day before on +33 (0)800 123 037.
GPS: lat. 47.133798/long. 0.173042S : lat. 47.133798 / long. 0.173042