Rabelais' house was built in the 15th century and is a two-storey building in tuffeau stone. The site's iconic dovecote barn was built next to the house in the 17th century.
Outbuildings surround the courtyard: the sharecropper's house, now devoted to François Rabelais' life, and the winemaker's house next to the cellars, the "belly" of this tenant farm. The cellars were originally quarries where tuffeau stone was extracted to build La Devinière before they became stables, a troglodyte dwelling and wine cellars. The stunning space now houses temporary exhibitions.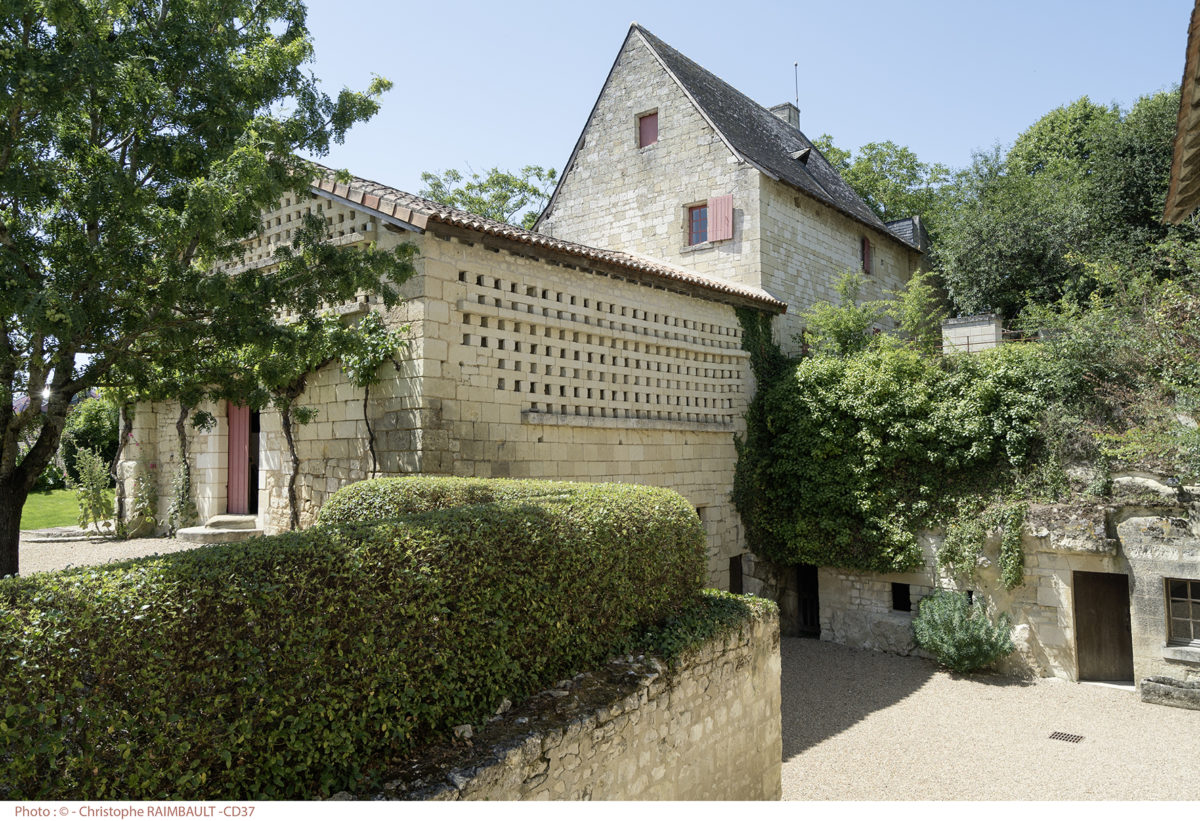 La Devinière is where Rabelais is presumed to have been born and is made up of several houses built around a square courtyard: a 15th century house with Rabelais' bedroom, an iconic dovecote barn, the sharecropper and winemaker's houses.
An incredible dovecote
The dovecote barn was added to the house in the 17th century and is the most famous building here with its rounded terracotta roof tiles, a signature feature of this part of Touraine. The number of pigeonholes (288) each housing a pair of pigeons made the master's fortune as the breeding size was linked to the size of the land.
The collections inside the dovecote present different sides of the author: doctor, man of the Church, Rabelais through the eyes of his contemporaries or more recent writers (Flaubert etc.). His books are also on show: Gargantua, The Third Book, The Fourth Book and the theme of humour in his work.
The sharecropper's house
This small domestic room is devoted to the biography and travels of François Rabelais.
The house
Rabelais' two-storey house was built in tuffeau stone in the 15th century. The main room and its feature hearth take up the ground floor whilst the bedroom appears as you go up the stairs. The room layout is as it was in Rabelais' time.
The winemaker's house
The so-called winemaker's house presents original features – oven, stone "potager" pot – to cook soup.